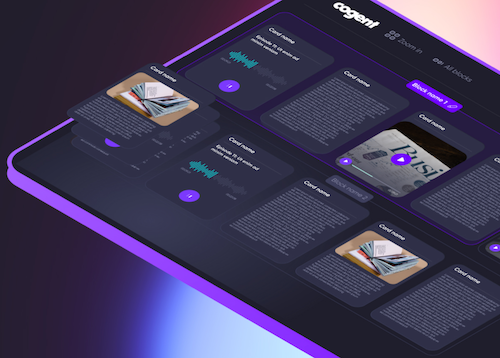 Before you begin

This is a prototype of a yet non-existing fancy mobile app. To fully enjoy the experience, please put your mobile browser into a full screen mode. Just tap Aa symbol in a lower left corner and select "Hide Toolbar".

Have you noticed? We hadn't even started with Cogent yet, and you've already learned something useful! Now swipe right →
So, what it's all about?

For the first time in many years, a new class of instructional materials has arrived. Just in time to solve main pains of growing online education market: lack of quality feedback.

One professor, even a great one, can only serve a very limited number of students, because learning is a two-way process. It heavily depends on asking for and immediately receiving feedback.
Pay attention to the link above. That's an important part of how a new class of materials work. If you're not from Education and therefore not aware, what instructional materials are, tap it and dive deeper. If you're already familiar with the topic, swipe right →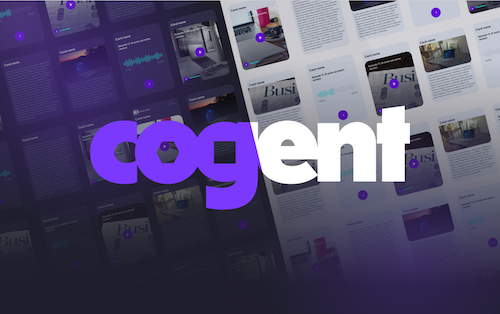 Cogent platform allows
professors to easily create, publish and share instructional materials:
• With integrated feedback mechanics
• Mobile first, interactive and versatile
• No pointless formatting
• Great against plagiarism
We call them cogs. Why cogs?
If you don't care why, just swipe right →
How do cogs provide feedback?

Cogs were specifically designed for a simple scaling of feedback. Of course, feedback is still created and provided by professors, but with Cogent they are not obliged to do it over and over again anymore. Cogent editor helps to break existing learning content into tiny, atomic pieces we call Cards (see below). When content is so finely divided, questions which are tied to a specific content piece are more often than not very similar! Thus, feedback can be infinitely re-used, and even shared automatically.
Surprise! You're now looking at the text card! You have also already seen a couple of image cards ealier in this cog.
Now, if you want to see a video card about feedback cards, you should already know, where to swipe →
The world is full of content. Do people even need more?
The great thing about Cogent is that content is remapped into uniform pieces. Ultimately, each and every card - would it be a text card, a feedback card, an action card, or a html5 game card - created by one Cogent member can easily be used by another knowledge creator.

Therefore, the secret sauce of Cogent is not the content itself. Cogent ecosystem of network-based knowledge creation stands on our proprietary remapping techniques and professor-specific knowledge graphs.

As usual, you can either dive into details, or take our word that we didn't spend a year with top profs for nothing and move further right →
Will you have enough creators?
Professors are creative by their nature. But what is even better, a tutor does not need to be a creator to effectively use Cogent. Everything begins with using existing baseline cogs, which cover the main content of a given discipline. The required number of baseline cogs for a given subject. e.g. Finance, is about 50-100 cogs. Such an amount can be created by several early adopters in several months.

While using existing cogs, professors create feedback, and add links to their creations. That very process works as a learning curve for future creators. Experience in creating cards is all what's needed for a smooth transition into modifying existing cogs. Experience in modifying cogs is one step away from creating your own from scratch.

Last but not least, cog creation process is actually proven to be fun!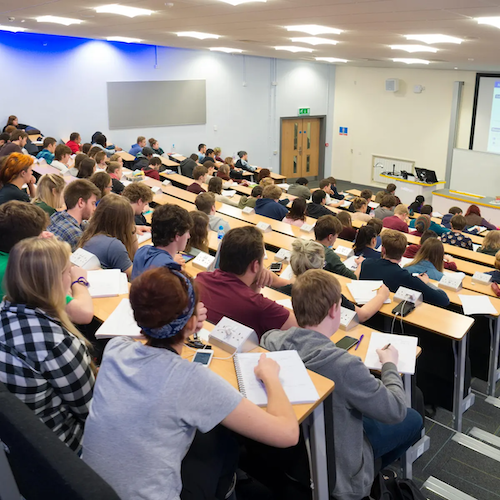 Will you have enough customers?

As long as professors would be happy, - and we absolutely expect them to be, based on our CustDev interviews, - our customer base is pretty much guaranteed. Professors are the core driving force in popularising new formats of instructional materials. Students and administration just follow the trend. More than that, each engaged professor brings enormous long-term value.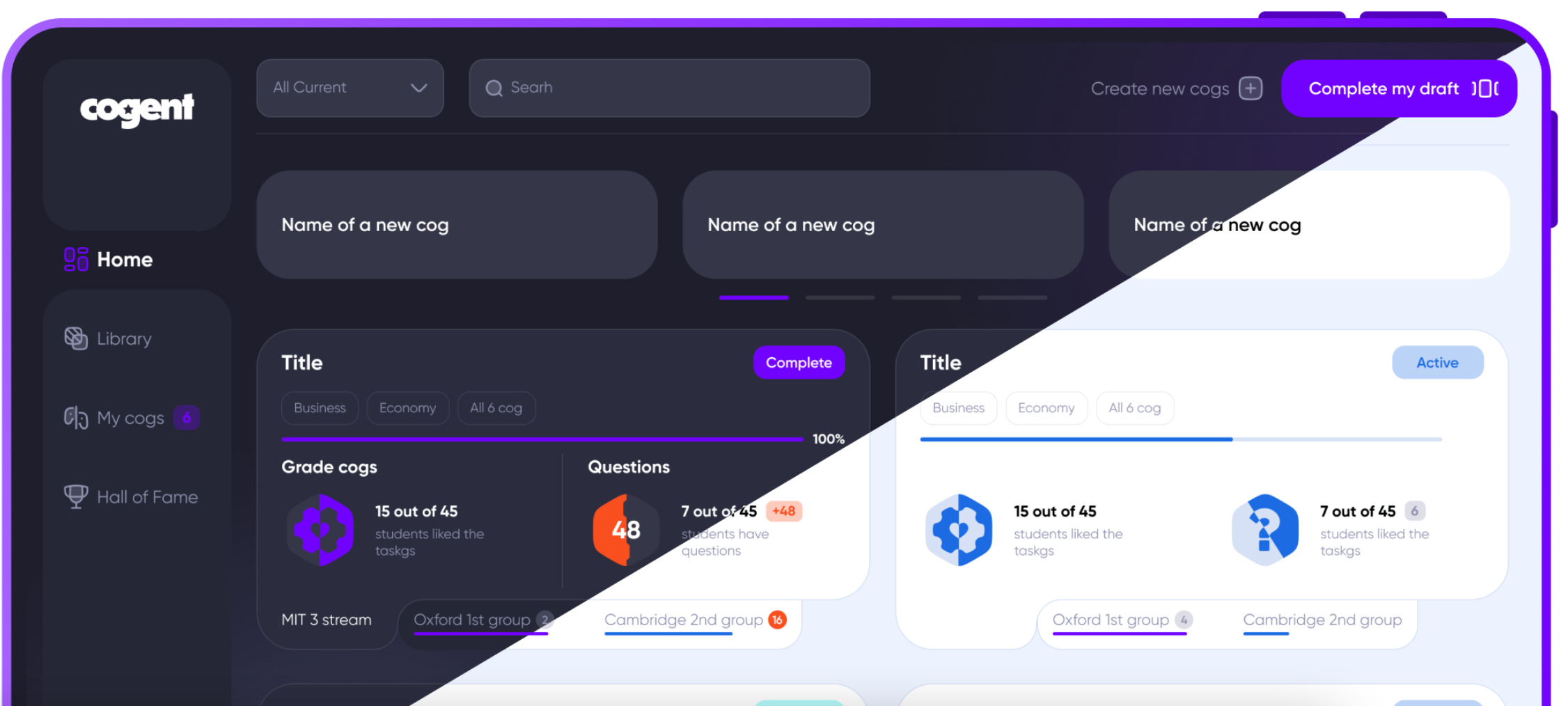 Where are you with Cogent?

We continue to design, prototype and test our innovative approach. We also have a dedicated team of engaged professors, and a number of schools which are eagerly waiting for the final product. With a proper funding, we expect to launch the platform commercially in 12-15 months.
Seriously, we're one step away from going full steam. Let's make this last step and swipe →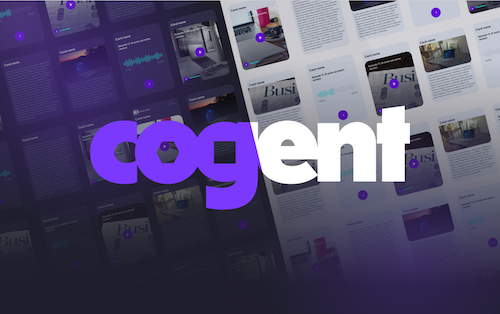 Congrats with your first cog!

Since you are not a part of any course, you are not able to receive any feedback here. Yet you've seen an example of a next-gen non-linear interactive learning material. We're sure you've learned a couple of important things about Cogent today. Don't forget to ask us for a clickable prototype of a platform, it's worth to be seen!